Mostly Blue with Spots of Purple Lamp
Mostly Blue with Spots of Purple Lamp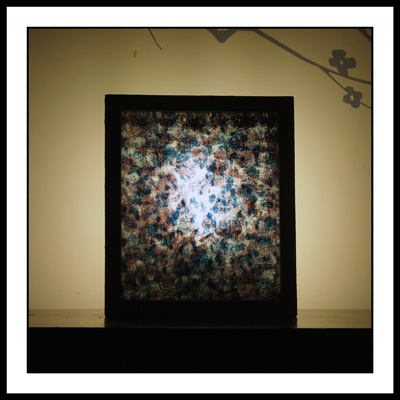 £ 90
For alternative payment other than paypal feel free to contact me.
FREE DELIVERY FOR ALL UK MAINLAND
This unique hand crafted art lamp is made from recycled materials.
The old wood frame gained a new life as a modern lamp. The glass is painted in an abstract way in blue, silver and purple. When switched on it gains an extra dimension.
This original lamp with an soft inviting light creates a warm and modern atmosphere in any room.
This lamp would make a lovely gift or could be a wonderful treat to yourself.
It comes with a 2.5m (98 inches) electric wire and a UK plug, and is wired with a torpedo switch. The energy saving light bulb is included.
Assembled and hand painted with love in the UK!
Materials:
Glass and wooden frame painted with acrylic, and finished with two coats of crystal clear varnish for ultimate protection.
Size:
Height - 28cm (11 inches)
Width - 24cm (9.45 inches)
Depth - 8cm (3.15 inches)
COPYRIGHT © HUGO CAMPOS DESIGN 2020. ALL RIGHTS RESERVED